Juniper & Szechuan Tepache Recipe
Learn how to make a juniper & Szechuan tepache drink recipe using the voice-enabled recipe builder app


Introduction
About Juniper & Szechuan Tepache Recipe
By: Sous Chef Myka
Why not make a juniper & Szechuan tepache? Tepache is a traditional Mexican fermented beverage made from fruit, water and sugar. Simply Combine all ingredients in a jar, stir well and then leave to ferment for 96 hours. Once fermented, enjoy your delicious juniper & Szechuan tepache!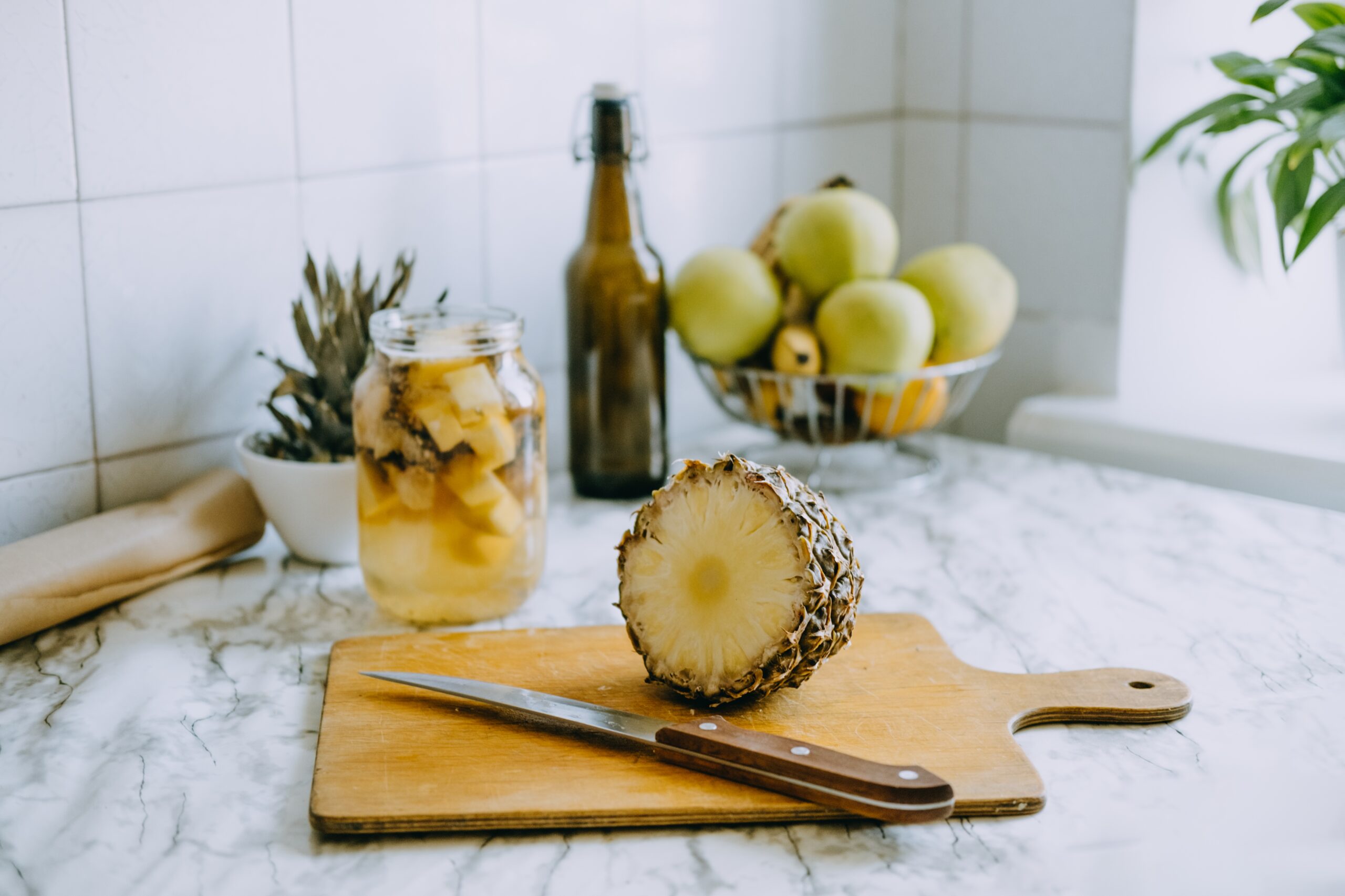 1 Cup Water + More
¾ Cup Brown Sugar
3 Star Anise Pods
3 Cloves
1 Cinnamon Stick
10 Juniper Berries
1 Tsp Szechuan Peppercorns
1 Pineapple
2" Fresh Ginger
How to the brew the
juniper & Szechuan tepache
This tenache is ideal for brewing at home.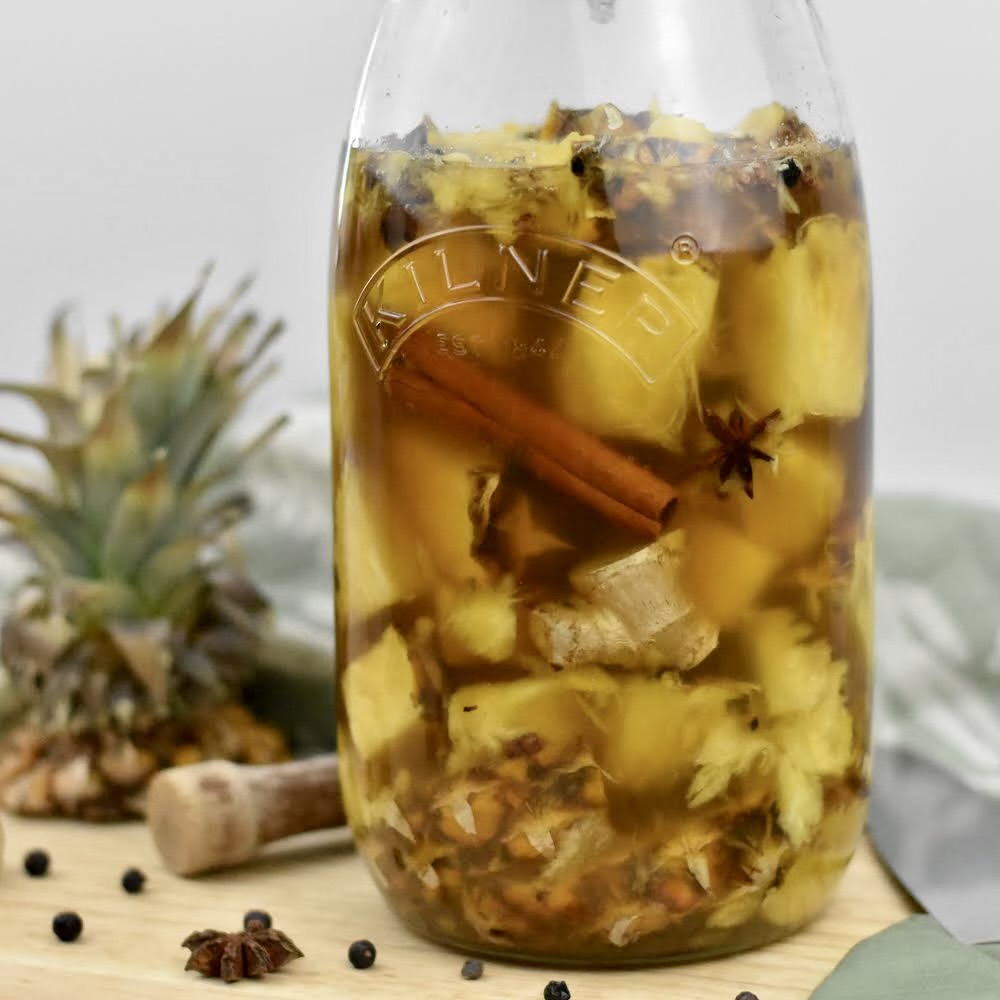 Step by Step Instructions
Step 1
Heat a small saucepan over high heat and add 1 cup of water and ¾ cup of brown sugar. When sugar has melted, remove from heat and let cool.
Step 2
Heat a small skillet over high heat and add 3 star anise pods, 3 whole cloves, 1 cinnamon stick, 10 Juniper berries and 1 teaspoon of szechuan peppercorns. Toast until fragrant and remove from heat.
Step 3
Remove the crown, base and core from 1 pineapple and discard or save for another use. Slice the pineapple into 2" chunks. Place half of the pineapple into a large fermenting vessel with an airlock and lightly muddle.
Step 4
Add the sugar water and toasted spices to the vessel.
Step 5
Cut a 2" knob of fresh ginger and lightly crush. Add to the vessel.
Step 6
Fill the vessel with clean water. Take care to weigh the pineapple down so it is submerged. Seal off your airlock and store in a warm dark place for 3-5 days while it ferments.
Step 6A
Note: The tepache will ferment faster in a warm environment. Begin tasting after 2 days. The longer it ferments, the less sweet and more yeasty it will become.
Step 7
Strain the tepache. You can refrigerate and use the tepache as is, or alternatively you can bottle it for a few more days to carbonate it in second fermentation. Use only approved fermentation grade bottles!
Step 8
This step is optional, but you can run the remaining pineapple through a masticating juicer and add to the tepache. 
Step 9
Should you decide to do a secondary ferment, strain and funnel the tepache into fermentation grade bottles, leaving approximately 2" of headspace. Bottle and store in a dark, room temperature location for an additional 1-3 days. When the tepache has reached a carbonation level that is desired, transfer to the refrigerator to stop the fermentation process.
Juniper & Szechuan Peppercorn Tepache
Dietary Fiber

100%

100%

Sugar

100%

100%

Vitamin C

100%

100%