Neapolitan Style Pizza Dough
Learn how to cook Neapolitan style pizza dough recipe with the voice-activated cookbook iPhone app


Introduction
About Neapolitan Style Pizza Dough
By: Sous Chef Myka
Who doesn't like Neapolitan style pizza where the crust is thin and crispy. You just need a few simple ingredients and a little bit of patience while the dough rises. So if you're in the mood for some delicious homemade Neapolitan style pizza, keep reading!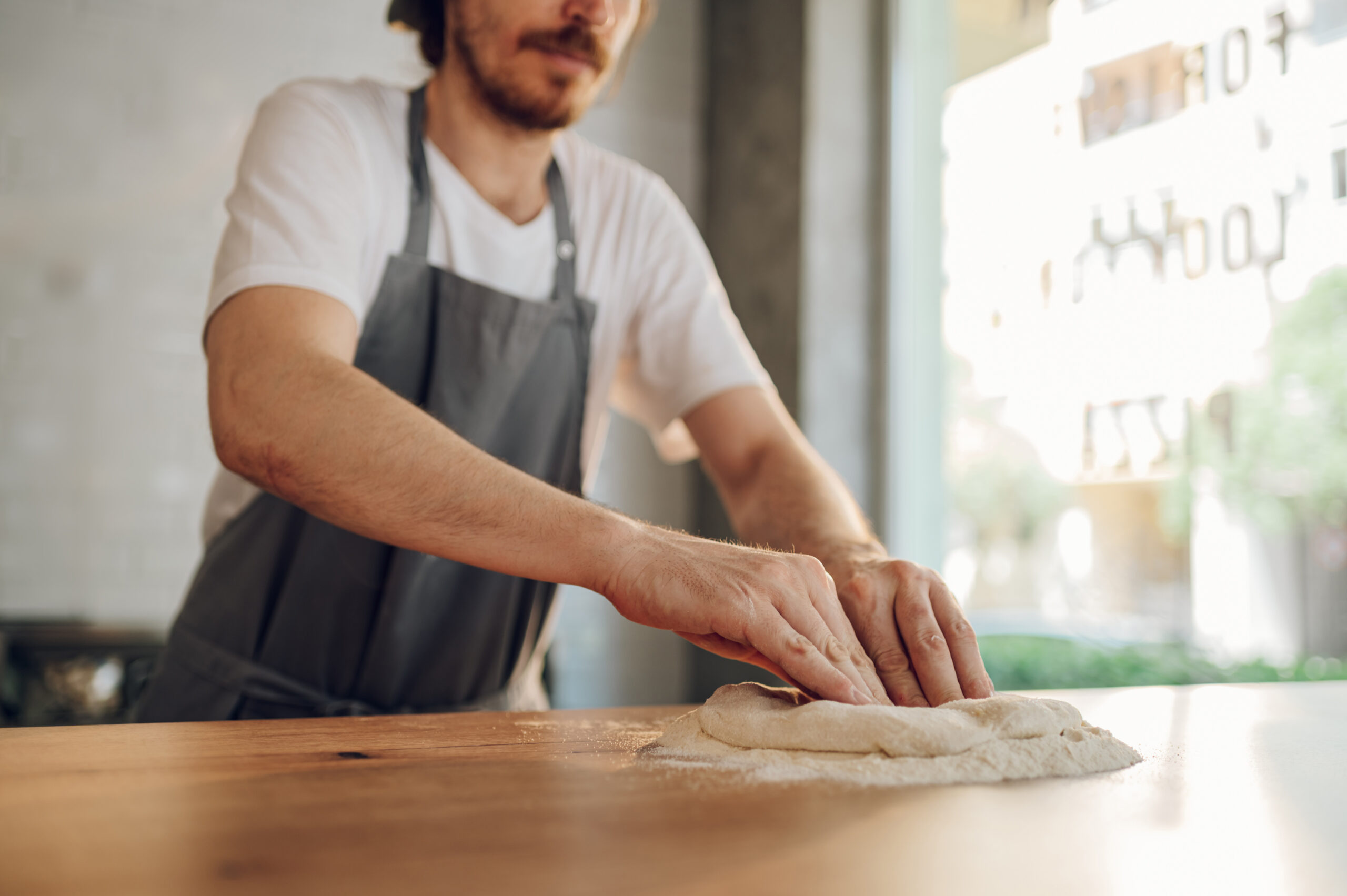 567 Grams "00" Pizza Flour

8 & ½ Grams Kosher Salt

5 & ½ Grams Active Dry Yeast

11 Grams Sugar

340 Grams Water

Olive Oil
How to make
Neapolitan Style Pizza Dough
Neapolitan-style pizza is a pretty classic style of pizza that is ideally cooked in a wood-fired oven. The dough is light and airy, and the sauce is simple with fresh ingredients. You can cook Neapolitan-style pizza at home by using a broil setting on your oven. All you need is some basic ingredients and a little bit of time!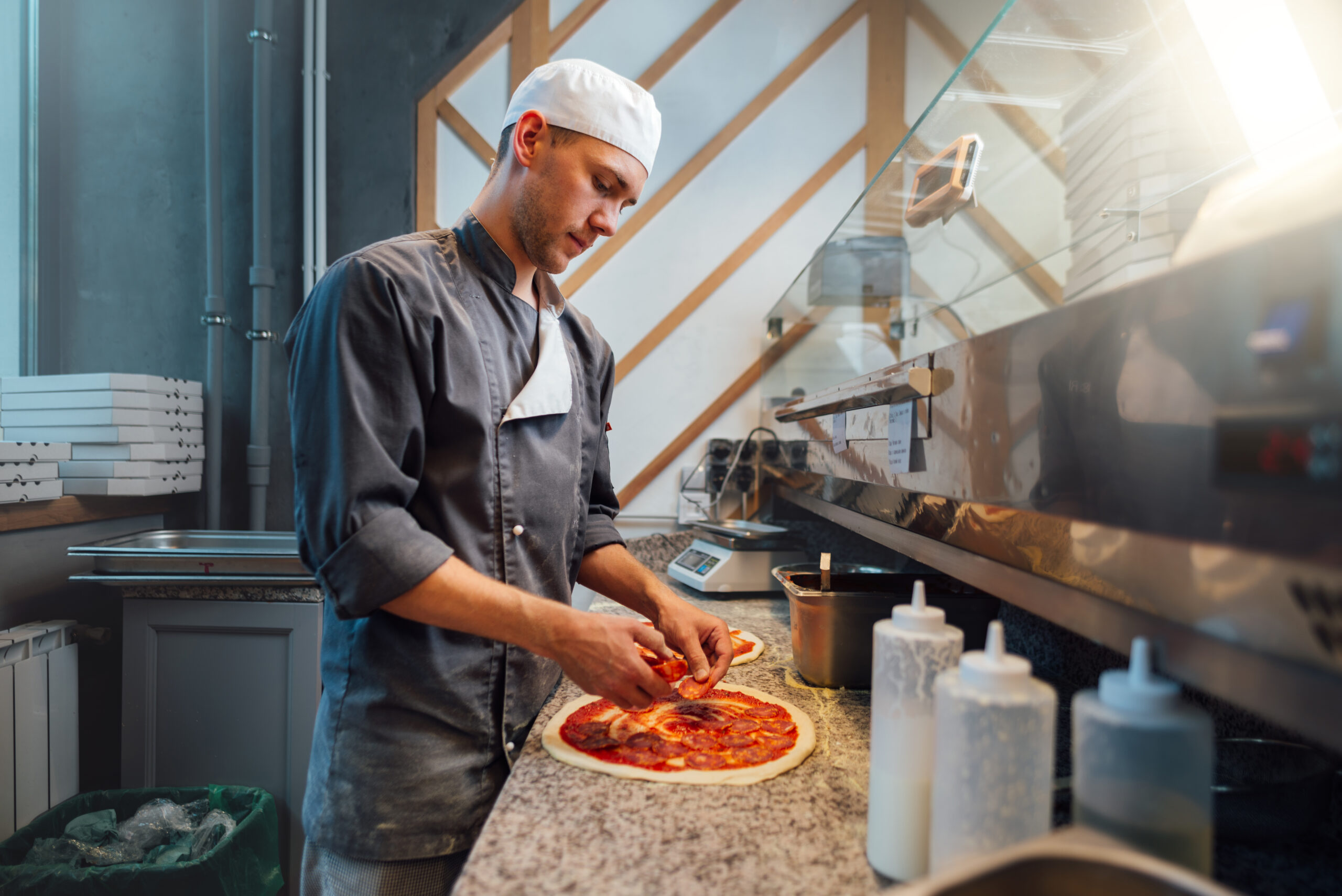 Step by Step Instructions
Step 1
In the bowl of a stand mixer, add 567 grams of "00" flour.
Step 2
Add 8.5 grams of kosher salt to the mixing bowl.
Step 3
Add 5.5 grams of active dry yeast to the mixing bowl.
Step 4
Add 11 grams of sugar to the mixing bowl and whisk to combine.
Step 5
Prepare 340 grams of water in a liquid measure cup.
Step 6
With the stand mixer fitted with a dough hook, turn on low and slowly add the water until the dough just comes together and no dry flour remains.
Step 7
Turn off the mixer and let it rest for 10 minutes.
Step 8
After 10 minutes, continue to knead the dough with a dough hook for an additional 10 minutes.
Step 9
Cover the mixing bowl tightly with plastic wrap and refrigerate for a minimum of 24 and up to 72 hours.
Step 10
Two hours before you are ready to eat, transfer the dough to a floured surface and dust the top with more flour.
Step 11
Using a bench scraper, divide the dough into 4-6 equal sized pieces and shape each into a ball.
Step 12
Coat 4-6 bowls with olive oil and add a dough ball to each. Coat the top with additional olive oil and cover tightly with plastic wrap. Allow to rise at room temperature for 2 hours.
Step 13
After two hours, transfer the dough to a floured surface and coat with additional flour. Stretch the dough into a 10" circle leaving the outer edge slightly thicker than the center.
Step 14
To prepare the poached egg, combine 3 quarts of water and 2 tablespoons of kosher salt in a large saucepan and bring to a boil over high heat.
Step 15
Heat a large cast iron skillet on the stove top over high heat until lightly smoking.
Step 16
Transfer one dough round to the skillet and top with your favorite pizza toppings.
Step 17
Using oven mitts, transfer the skillet to the broiler and broil until pizza is puffed and charred in spots.
Step 18
Using oven mitts, return the skillet to the stovetop and cook until the bottom is charred in spots.
Step 19
Transfer the pizza to a cutting board and serve immediately. Repeat the cooking process for the remaining dough rounds.
Neapolitan Style Pizza Dough
Dietary Fiber

100%

100%

Protein

100%

100%

Potassium

100%

100%

Calcium

100%

100%

Iron

100%

100%