Mexican Street Corn Soup Recipe
Learn how to make a Mexican street corn soup recipe with a voice-enabled recipe builder app


Introduction
About Mexican Street Corn Soup
Recipe
 By: Sous Chef Myka
In this recipe we're taking things up a notch by adding in some Mexican-inspired flavors. Packed with flavors you'll find from street vendors in Mexico City, what we have here is a fusion of our favorite Mexican ingredients.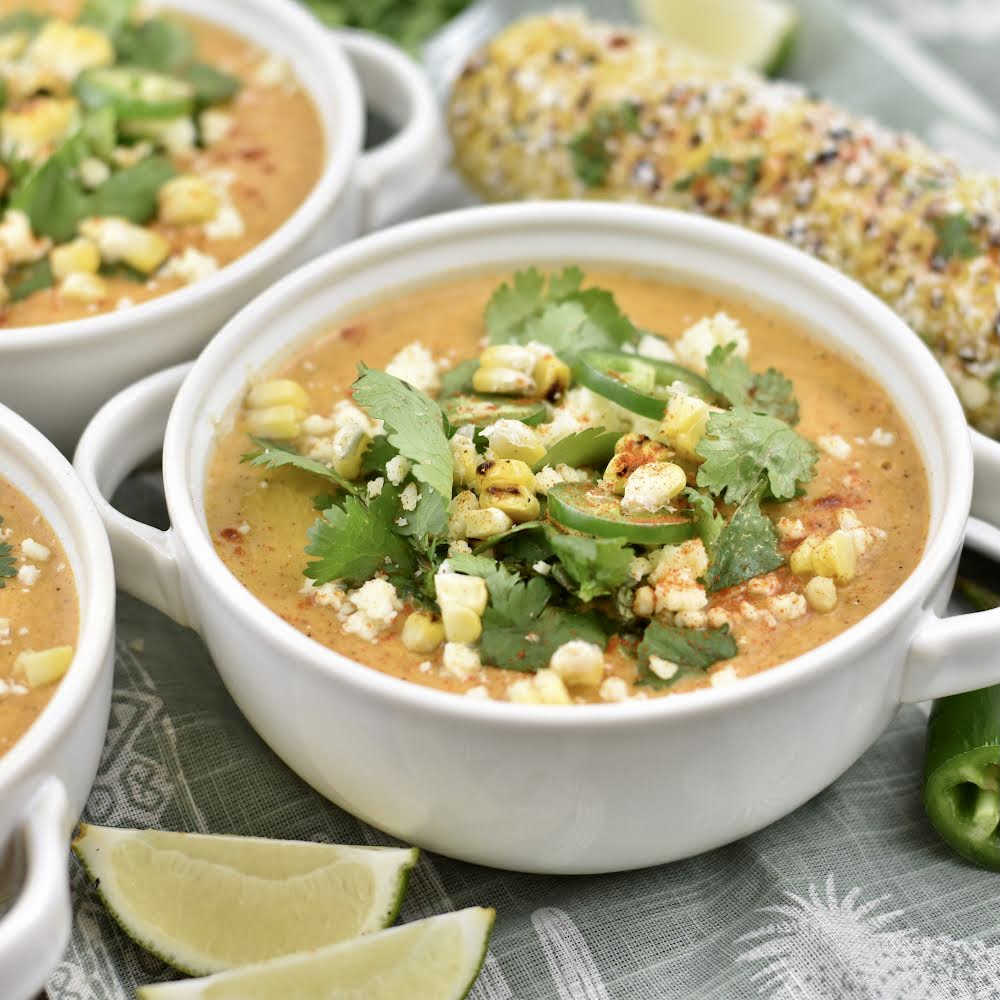 5 Ears Corn
1 Bay Leaf
2 Tsp Salt
10 Cups Water
1 Yellow Onion
4 Garlic Cloves
2 Tbsp Butter
1 Tsp Ground Cumin
1 Tsp Chili Powder
1 Tsp Mexican Oregano
1 Chipotle In Adobo Sauce + 1 Tbsp
Adobo Sauce
1 Cup Mexican Crema
4 Tbsp Lime Juice
1 Handful Cilantro Leaves
4 Oz Cotija Cheese
How to cook a Mexican street corn soup recipe
Street corn is popular all over Mexico and it can be found at street carts and in markets. It's usually roasted with spices and served with lime, mayo, chili powder, and salt. This soup captures the essence of street corn in a bowl. It's easy to make and tastes fantastic! Enjoy!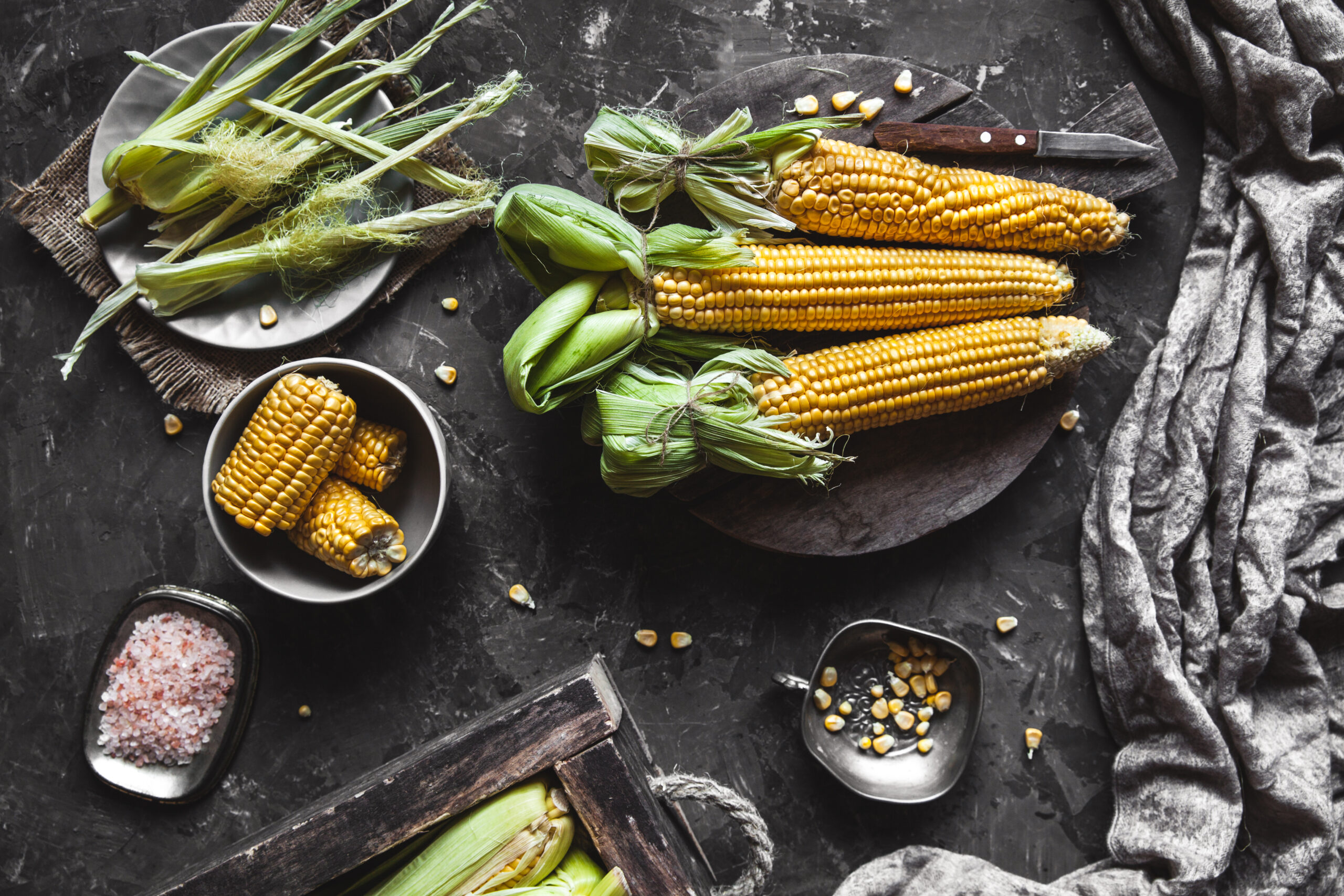 Step by Step Instructions
Step 1
Set a grill to high heat. Shuck 5 ears of corn and place the corn on the grill.
Step 2
Cook the corn, turning often, until charred in spots, about 15 minutes. Transfer to a platter and set aside until cool enough to handle.
Step 3
Using a cutting board, slice the corn kernels off each cob and set aside. Place the bare corn cobs into a large pot.
Step 4
Add 1 bay leaf, 2 teaspoons of salt and 10 cups of water to the pot and bring to a boil. Reduce to a simmer and cook for approximately 20 minutes.
Step 5
While the corn stock is simmering, dice 1 yellow onion and rough chop 4 cloves of garlic. Set aside.
Step 6
Heat a large straight walled pan or soup pot over medium-high heat and add 2 tablespoons of butter. When the foaming has subsided, add the diced onion and cook, stirring occasionally until translucent.
Step 7
Once translucent, add the chopped garlic and cook for an additional minute and then add the corn kernels. Stir to combine.
Step 8
Add 1 teaspoon of ground cumin, 1 teaspoon of chili powder, 1 teaspoon of mexican oregano,1 chipotle in adobo sauce and an additional 1 tablespoon of adobo sauce only. Stir to combine.
Step 9
When the corn cob stock is finished cooking, remove the corn cobs and bay leaf. Then add 4 cups of the stock to the corn kernel mixture and turn the heat to high.
Step 10
Add 1 cup of Mexican crema, stir to combine. Bring to a boil and then reduce to a simmer. Let simmer for 15 minutes.
Step 11
In the meantime, juice 4 tablespoons of lime juice and set aside.
Step 12
Clean a handful of cilantro leaves and set aside.
Step 13
Crumble 4 ounces of cotija cheese and set aside.
Step 14
When the soup has finished cooking, remove from the heat and blend using an immersion blender. Halfway through blending, add the lime juice.
Step 15
Serve the soup in bowls and garnish with the cilantro and cotija cheese.
Dietary Fiber

100%

100%

Sugar

100%

100%

Fat

100%

100%

Carbohydrates

100%

100%