Fermented Red Pizza Sauce Recipe
Learn how to make a fermented red pizza sauce recipe with the voice-enabled recipe builder app


Introduction
About Fermented Red Pizza Sauce
Recipe
 By: Sous Chef Myka
Looking for a fun and unique way to jazz up your pizza? Why not try making your own fermented red sauce! This recipe is easy to follow, and the end result is a delicious and tangy sauce that will take your pizza to the next level. Enjoy!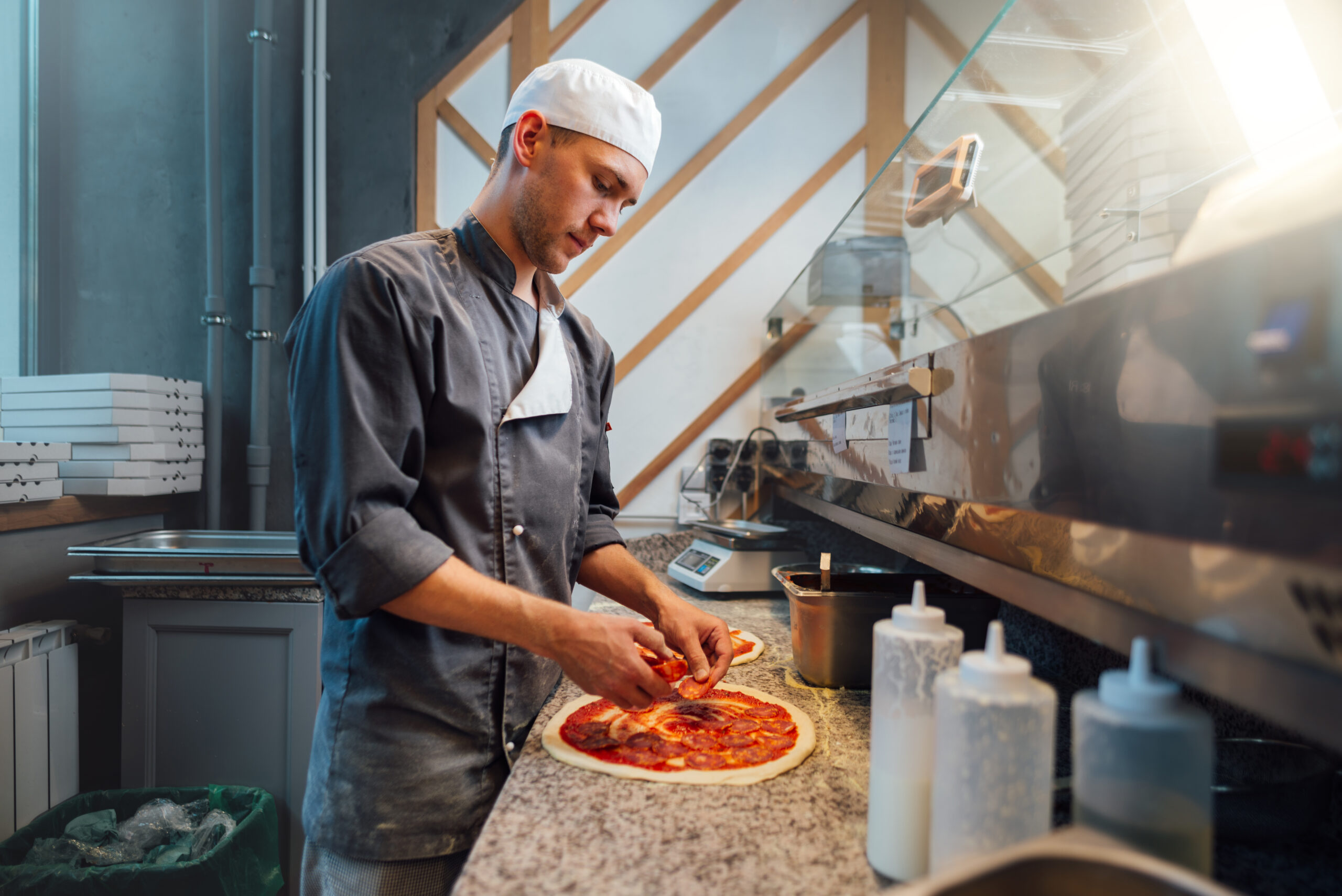 1 & ½ Lbs Plum Tomatoes

2% Baker's Percentage Salt + ½ Tsp

28 Oz San Marzano Tomatoes

1 & ½ Tbsp Olive Oil

1 Large Garlic Clove

¼ Tsp Dried Oregano

¼ Tsp Dried Chili Flakes
How to make the fermented red pizza sauce
Have you ever had a pizza that was so good, you couldn't help but ask yourself what made it so special? Maybe it was the crust, or the cheese, or the sauce. But did you ever stop to think that maybe the sauce was the secret ingredient all along? In this blog post, we're going to show you how to make your own fermented red pizza sauce. Trust us – it's worth trying!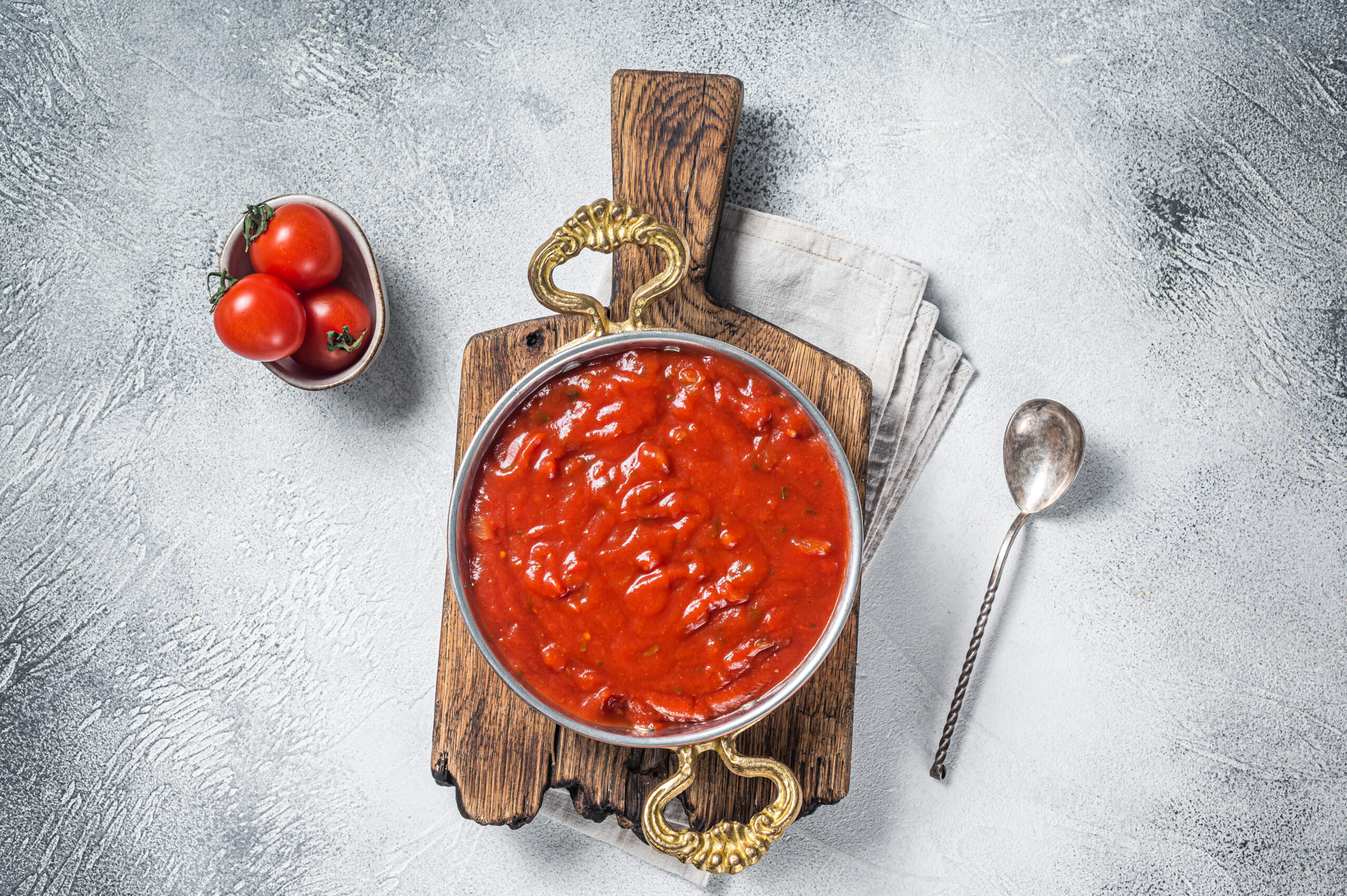 Step by Step Instructions
Step 1
Cut 1 ½ pounds of plum tomatoes into quarters, discarding the stem.
Step 2
Using a kitchen scale, weigh out the tomatoes and calculate a baker's percentage of 2% salt.
Step 3
Combine the tomatoes and salt into a vacuum sealed bag. Shake to distribute the salt evenly and seal shut using a vacuum sealer.
Step 4
Ferment the tomatoes in a warm place until they have released much of their liquid and softened considerably, approximately 4-5 days.
Note: If the bag balloons up too much, you may need to burp the bag by cutting a corner, releasing the gas and resealing. When burping, this is a good chance to taste the tomatoes to see if you are happy with the flavor.
Step 5
When the tomatoes have finished fermenting, set a fine mesh sieve over a bowl. Pour the fermented tomatoes and their liquid into the sieve.
Step 6
Remove the skins from the flesh of the tomatoes. The skin should easily separate.
Step 7
Wrap with plastic wrap and allow to drain for a few hours and up to overnight.
Note: The fermented tomatoes can be stored in the refrigerator for a few days without a noticeable change in flavor. You can also save the tomato water for an additional use in soups, dressings, pickles, etc.
Step 8
Open and place a 28 oz can of San Marzano tomatoes in a fine mesh sieve placed over a bowl. Drain the tomatoes for at least 15 minutes and up to a couple of hours.
Step 9
Add the San Marzano tomatoes and the fermented tomatoes into a large food processor.
Step 10
Add 1.5 tablespoons of olive oil and 1 large clove of garlic to the food processor.
Step 11
Add ½ teaspoon of salt to the food processor.
Step 12
Add ¼ teaspoon of dried oregano and ¼ teaspoon of chili flakes to the food processor.
Step 13
Pulse until the sauce is the desired consistency.
Step 14
The sauce can be stored in the refrigerator for up to 5 days prior to use.
Fermented Red Pizza Sauce
Cholesterol 

100%

100%

Sodium

100%

100%

Dietary Fiber

100%

100%

Sugar 

100%

100%