Fresh Chili Harissa Paste Recipe
Learn how to make a chili harissa paste recipe with the voice-enabled recipe builder app


Introduction
About Harissa
Recipe
 By: Sous Chef Myka
Looking for an easy way to add some spice to your cooking? Then you need to try harissa paste! This North African spice blend is perfect for adding heat and flavor to all sorts of dishes. In this post, we'll show you how to make your own fresh chili harissa paste from scratch. So bring out the cutting board and get ready to add some zing to your meals!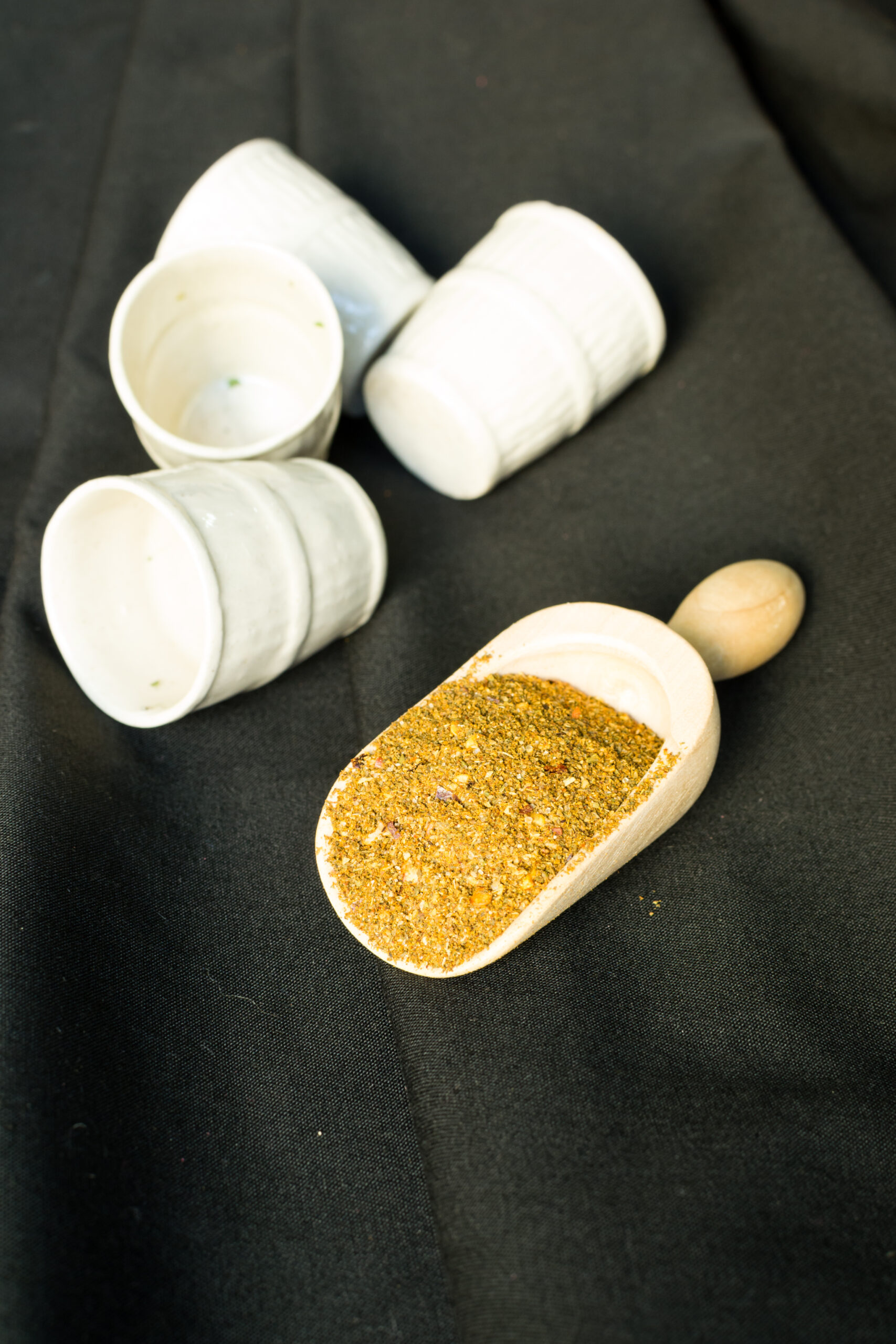 2 Red Bell Peppers

1 Poblano Pepper

4 Fresno Chili Peppers

2 Serrano Chili Peppers

1 Tsp Coriander Seeds

1 Tsp Caraway Seeds

1 Tsp Smoked Paprika

1 Tsp Cumin Seeds

3 Tsp Diamond Crystal Kosher Salt

4 Garlic Cloves

1 Lemon

3 Tbsp Olive Oil
How to the make chili harissa paste
Do you like a little spice in your life? If so, you'll love harissa paste! This North African condiment is a flavorful mix of red pepper, chili pepper, and spices. It's perfect for adding heat to dishes like soups, stews, and tagines. And best of all, it's easy to make at home with this simple recipe. give it a try today!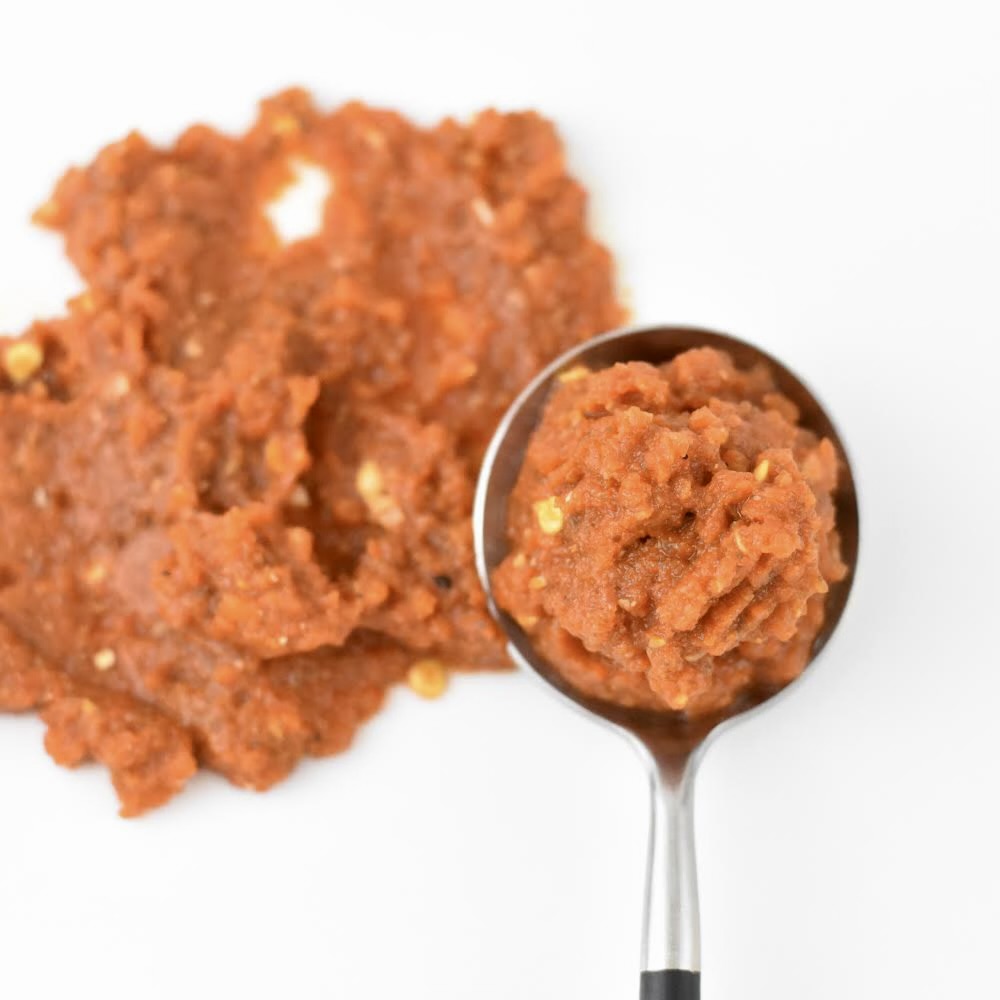 Step by Step Instructions
Step 1
Place an oven rack towards the top of the oven and preheat the broiler on high.
Step 2
Line a rimmed baking sheet with aluminum foil and place 2 red bell peppers, 1 poblano pepper, 4 Fresno chili peppers and 2 serrano chili peppers.
Note: Feel free to use any combination of fresh peppers you have on hand. If you prefer a milder condiment, use larger sweet chilis.
Step 3
Place the peppers under the broiler and cook, rotating as needed, about 10 minutes. You want the peppers to be evenly charred and black all over.
Step 4
Transfer the charred peppers to a large bowl and cover with plastic wrap to steam.
Step 5
Meanwhile, in a dry sauté pan, toast 1 teaspoon of coriander seeds, 1 teaspoon of caraway seeds, 1 teaspoon of smoked paprika and 1 teaspoon of whole cumin seeds until fragrant. Transfer to a mortar and pestle and grind into a powder.
Step 6
Once the peppers are cool enough to handle, discard the skins, seeds and stems with gloved hands. Place the cleaned peppers in a food processor.
Step 7
To the food processor, add the powdered spices, 3 teaspoons of Diamond Crystal kosher salt, 4 large garlic cloves, the juice of 1 lemon and 3 tablespoons of olive oil. Blend until smooth.
Step 8
Store covered in the refrigerator. For best results, refrigerate the harissa for 24 hours prior to use to let the flavors meld and to improve flavor.
Saturated Fat

100%

100%

Cholesterol 

100%

100%

Sodium 

100%

100%

Dietary Fiber

100%

100%

Sugar 

100%

100%

Vitamin C

100%

100%

Calcium 

100%

100%

Iron 

100%

100%

Potassium

100%

100%