Learn how to cook cacio e pepe using the voice-enabled Myka recipe builder app


Introduction
About Cacio E Pepe
By: Sous Chef Myka
This cacio e pepe recipe is the perfect way to enjoy this classic Italian dish. Bucatini pasta is tossed with a creamy cheese sauce and sprinkled with freshly ground black pepper, resulting in a dish that is both comforting and delicious. This recipe can be easily scaled up or down, making it perfect for feeding a crowd or enjoying as a personal meal. Whether you're a fan of Italian cuisine or just looking for a new pasta recipe to try, this cacio e pepe is sure to please.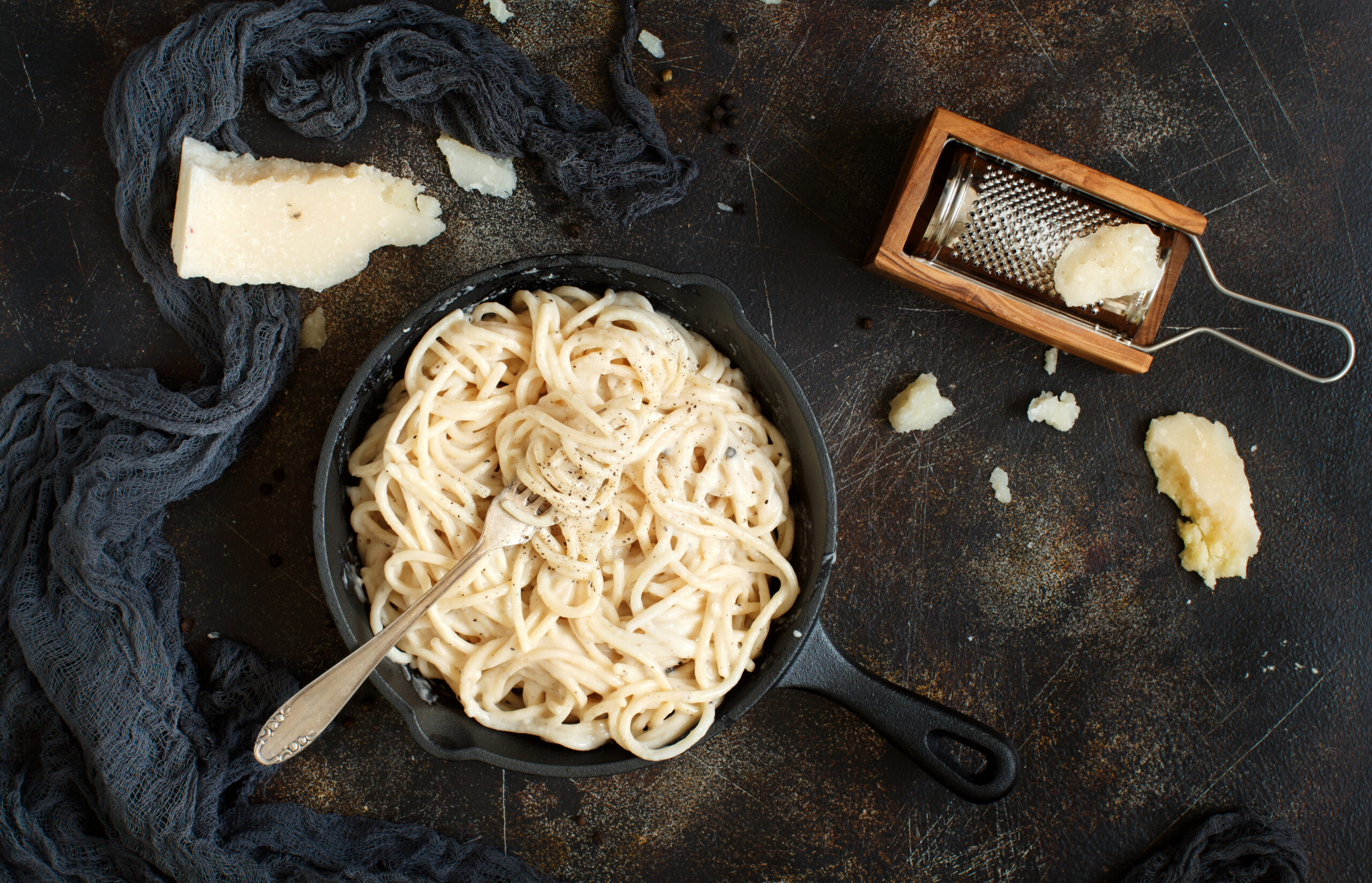 1 & ¼ Cups Pecorino Cheese
4 Tbsp Olive Oil
1 & ½ Tsp Black Pepper
½ Lbs Bucatini
Water
Salt
2 Tbsp Butter
How to prepare cacio e pepe
Cacio e pepe is a classic Italian recipe that is simple, yet delicious. The dish consists of pasta tossed with Pecorino cheese and pepper. While the ingredients are few, the key to making a good cacio e pepe is to get the proportions just right. Too much cheese and the dish will be heavy, too little and it will be bland. With a little practice, you'll be able to make a perfect cacio e pepe every time.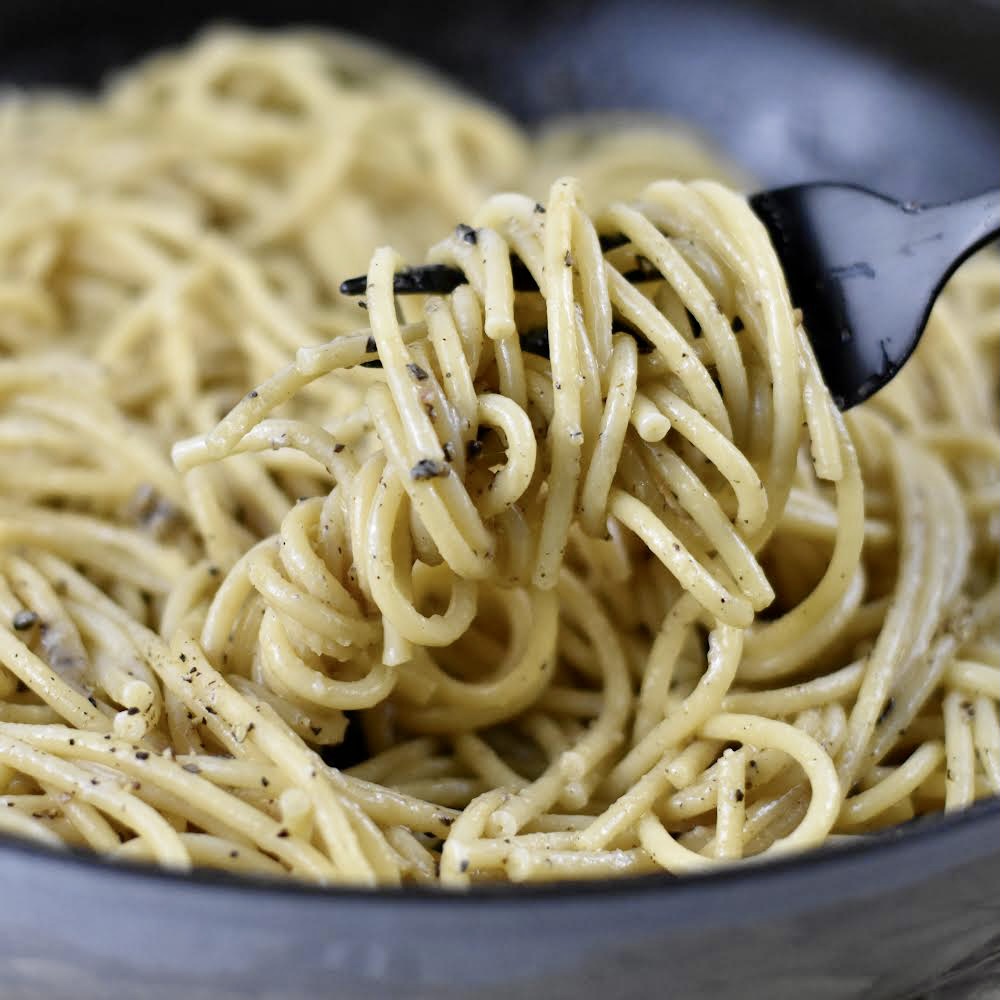 Step by Step Instructions
Step 1
Grate 1 ¼ cups of Pecorino cheese on the smallest holes of a box grater. Set aside.
Step 2
Heat 3 tablespoons of Olive oil in a large skillet over medium-low heat.
Step 3
Add 1 ½ teaspoons of freshly ground black pepper until pepper barely starts to sizzle. Turn off the heat.
Step 4
Place ½ pound of bucatini or pasta of your choice in a large skillet and cover with water. Season heavily with salt and then bring to a boil over high heat.
Step 5
About 2 minutes before the pasta is Al Dente, add 3 tablespoons of pasta water to the olive oil and pepper mixture and stir in 2 tablespoons of butter.
Step 6
When the pasta is al dente, use tongs to transfer the pasta to the oil and pepper mixture, reserving your pasta water.
Step 7
Add most of the pecorino cheese, reserving enough cheese to top the pasta once plated.
Step 8
Drizzle 1 tablespoon of olive oil over pasta and stir with a fork until cheese is completely melted. Add more pasta water to the skillet to adjust consistency until the sauce is creamy and coats the pasta.
Step 9
Serve immediately with the remaining pecorino and additional black pepper.
Saturated Fat

100%

100%

Cholesterol 

100%

100%

Dietary Fiber

100%

100%

Sugars

100%

100%

Sodium

100%

100%

Protein 

100%

100%