Pear Tartare with Pecorino and Black Pepper Recipe
Learn how to make a pear tartare with pecorino and black pepper recipe with the voice-activated cookbook iPhone app


Introduction
About Pear Tartare with Pecorino and Black Pepper
 By: Sous Chef Myka
Move over beef tartare, it's time to make way for pear tartare! This elegant appetizer is perfect for your next dinner party. The sweet and juicy pears are diced into small pieces and mixed with salty Pecorino cheese and black pepper. Serve with some crunchy crostini for a delicious starter your guests will love. Enjoy!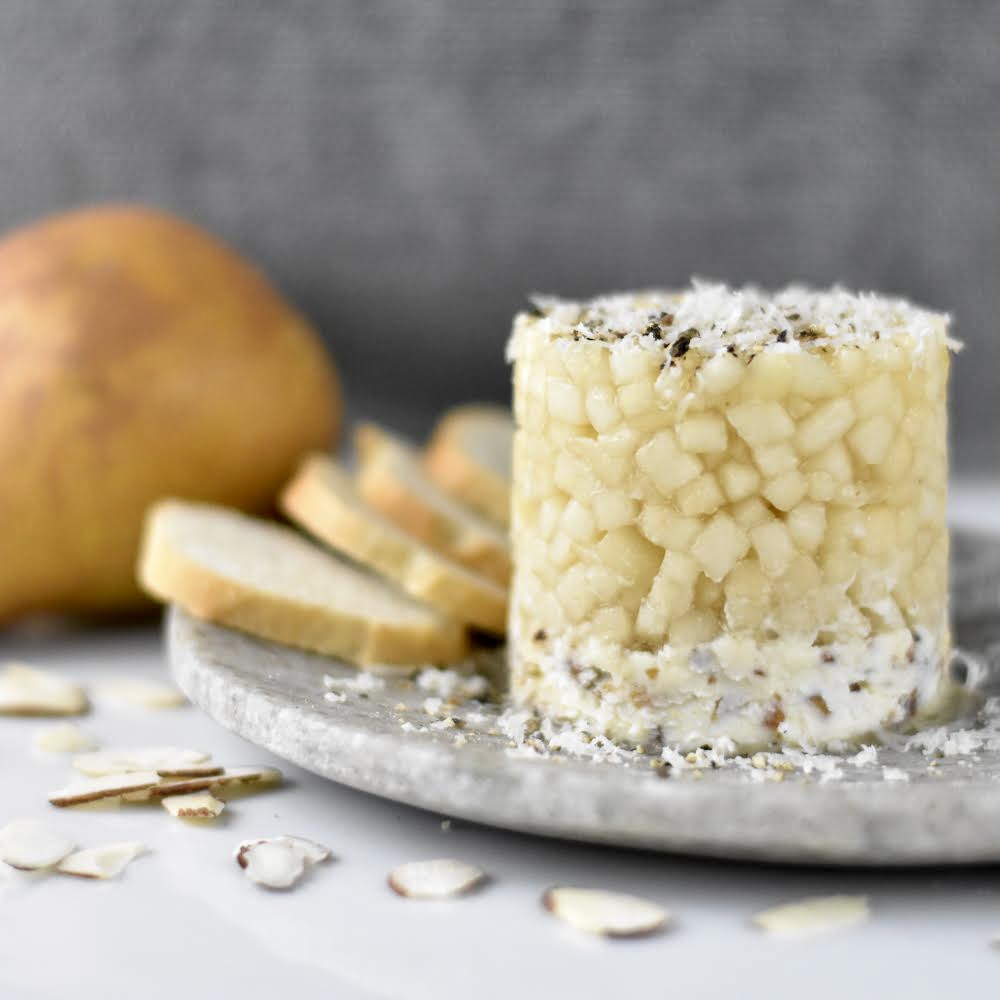 ½ Tbsp Butter

2 Tbsp Sliced Almonds

1 Bosc Pear

1 Tbsp Honey

3 Tbsp Mascarpone

Pecorino Cheese

Black Pepper

Crostini
How to make
pear tartare with pecorino and black pepper
If you're looking for something a little different to add to your menu, you should definitely try pear tartare. This dish is fresh, flavorful, and surprisingly easy to prepare. Plus, it's perfect for any occasion – from elegant dinner parties to casual get-togethers with friends. So why not give it a try? Here's how to make it: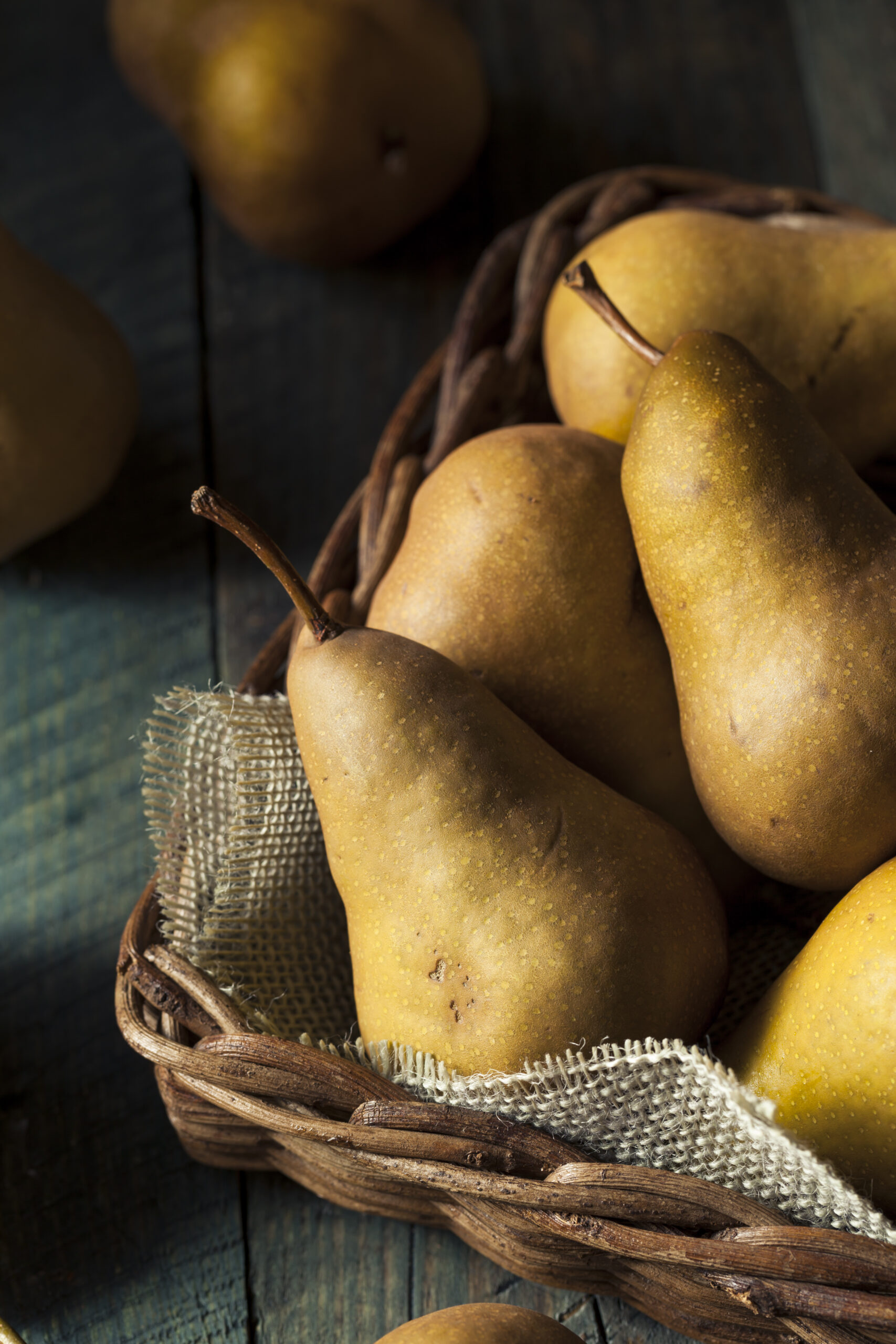 Step by Step Instructions
Step 1
Heat a skillet over medium-high heat and add ½ tablespoon of butter and 2 tablespoons of sliced almonds. Cook, stirring constantly until toasted, approximately 2-3 minutes. Remove from heat to cool.
Step 2
Peel and dice 1 Bosc pear into ¼" cubes and place into a mixing bowl. Add 1 tablespoon of honey and stir to combine.
Step 3
Transfer pear to a fine mesh strainer placed over a bowl and set in the refrigerator to drain the liquid, approximately 10 minutes.
Step 4
In a small bowl, mix the sliced almonds with 3 tablespoons of mascarpone.
Step 5
Using a 2.5" ring mold, spread a layer of the mascarpone mixture on the bottom, about ½ inch high.
Note: If you don't have a ring mold, you can cut the top and bottom off of an emptied and cleaned canned good.
Step 6
Remove the diced pear mixture from the refrigerator and tightly pack the mixture inside the ring mold on top of the almond mascarpone mixture.
Step 7
Once formed, slowly remove your ring mold.
Step 8
Garnish with finely grated pecorino cheese and freshly ground black pepper. Serve with your favorite crostini and enjoy.
Pear Tartare with Pecorino and Black Pepper
Dietary Fiber

100%

100%

Sugars

100%

100%

Dietary fiber

100%

100%

Protein

100%

100%

Calcium

100%

100%

Vitamin C

100%

100%

Iron

100%

100%

Cholesterol

100%

100%

Vitamin A

100%

100%

Saturated Fat

100%

100%