Learn how to make this Creamy Feta Honey Dip recipe with the voice-activated cookbook iPhone app, Myka.


Introduction
Creamy Feta Honey Dip
By: Sous Chef Myka
Oh honey, you're gonna love this ridiculously easy recipe. This Creamy Feta Honey Dip is exactly what it sounds like: smooth, rich, lightly sweetened, and perfect for dunking and drizzling.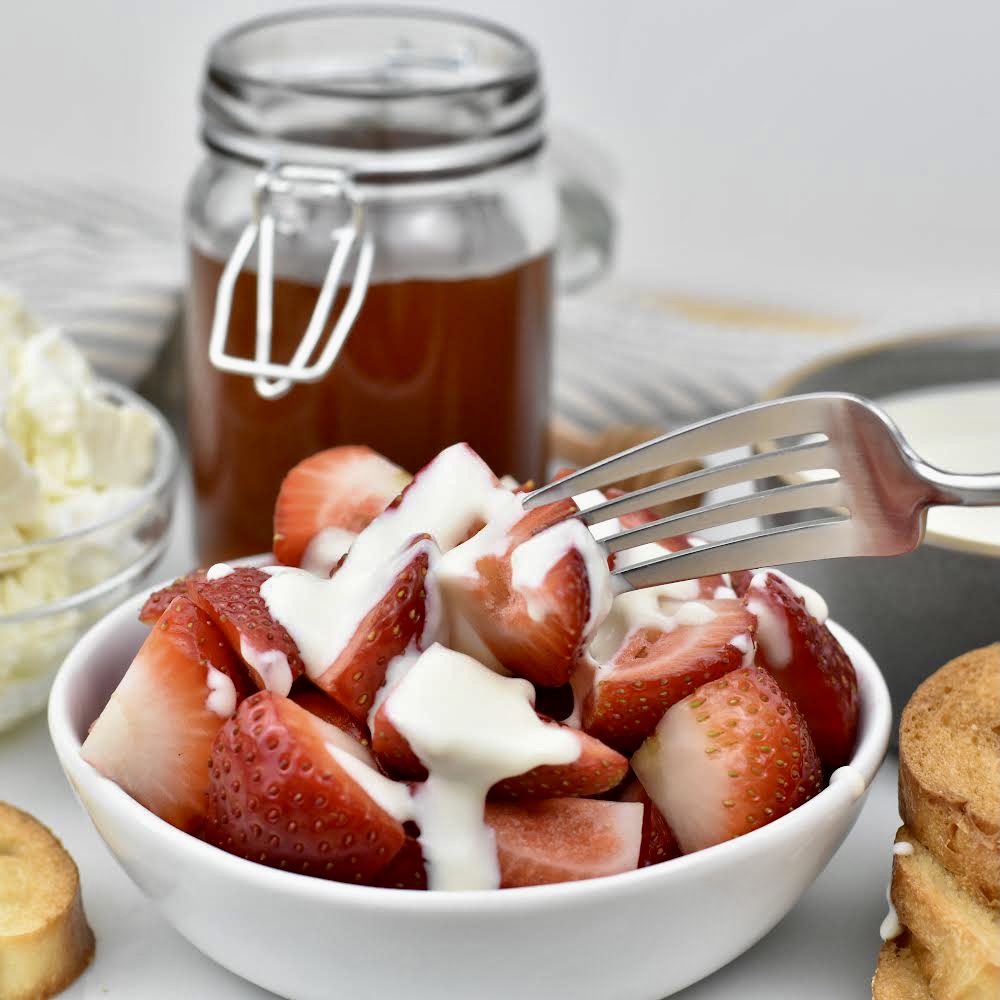 8 Oz Feta Cheese

¾ Cup Greek Yogurt

3 Tbsp Honey

1 Tbsp Olive Oil

1 Clove Garlic

¼ Tsp Kosher Salt

How to make Creamy Feta Honey Dip
Hi Chefs, Myka here 👋

Feta is one incredible cheese. While you most often find this Greek brined white cheese crumbled on salads or folded into omelets, it can also be processed until it's smooth and dippable. For this Creamy Feta Honey Dip, you'll simply add feta, greek yogurt, honey and a few dashes of other ingredients to a food processor. In just a handful of minutes, you'll have a ridiculously tasty homemade dip.

While you can store it in the fridge, it's so tasty it might not last all that long.

Happy cooking!
Step by Step Instructions
Step 1
In the bowl of a food processor, add 8 ounces of feta cheese, ¾ cup of greek yogurt, 3 tablespoons of honey, 1 tablespoon of olive oil, 1 clove of garlic and ¼ teaspoon of kosher salt.
Step 2
Blend until very smooth, scraping down the sides of the bowl as necessary.
Step 3
Transfer dip to a bowl and use as desired.
Note: For a less grainy texture, pass the dip through a fine mesh sieve.

Step 4
Store the dip in an airtight container in the refrigerator.

 Myka, also known as "My Kitchen Assistant," is a voice-enabled recipe builder which allows you to effortlessly follow and create recipes. You can read more about Myka's story by clicking here.